Guitar Amp & Bass Amp
Make your guitar or bass sound huge with these new amp simulation plugins. Choose between various amp head and cabinet models, and play around with mic positioning and gain control
VocalTune
Already described by users as "the best automatic tuning plugin in any iOS DAW", this new pitch correction and manipulation plugin is a game-changer for mobile music production
Step Sequencer
Create beats, melodies and arpeggios with just a few taps. The step sequencer makes creating beats, sequences or arpeggios a breeze
Touch drumkit
Play drums using your fingers with this screen touch MIDI drumkit. There's an acoustic view and an electronic one. Can't program a groove? Play it.
AU3 Support
Load your favourite Audio Units instruments and effects using the new iOS AU plugin standard, and control them directly from n-Track Studio
Advanced Routing
Get creative with internal routing: record/bounce any track, group or AU/interapp instrument to an audio track, use sends and inserts, and much more
Songtree integration
Make music online with a community of talented musicians. You can now access the Songtree music platform without leaving your n-Track project
Improved MIDI and effects
Record precisely with MIDI step recording, get creative with the new Quick Effects browser and edit panel. v9 also introduces MIDI touch velocity control, to play your screen keyboard more expressively
Improved gestures and editing
Zoom on knobs for detailed tweaking, touch and drag to solo multiple tracks, and leverage the easy editing widgets to instantly tweak your sounds and arrange your songs
Features
n-Track Studio for iOS is the multitrack recording & mixing app.
It can export recordings in mixed down wave or even in multitrack.sng format so that you can load the multitrack projects with the PC (Windows & Mac) version of n-Track.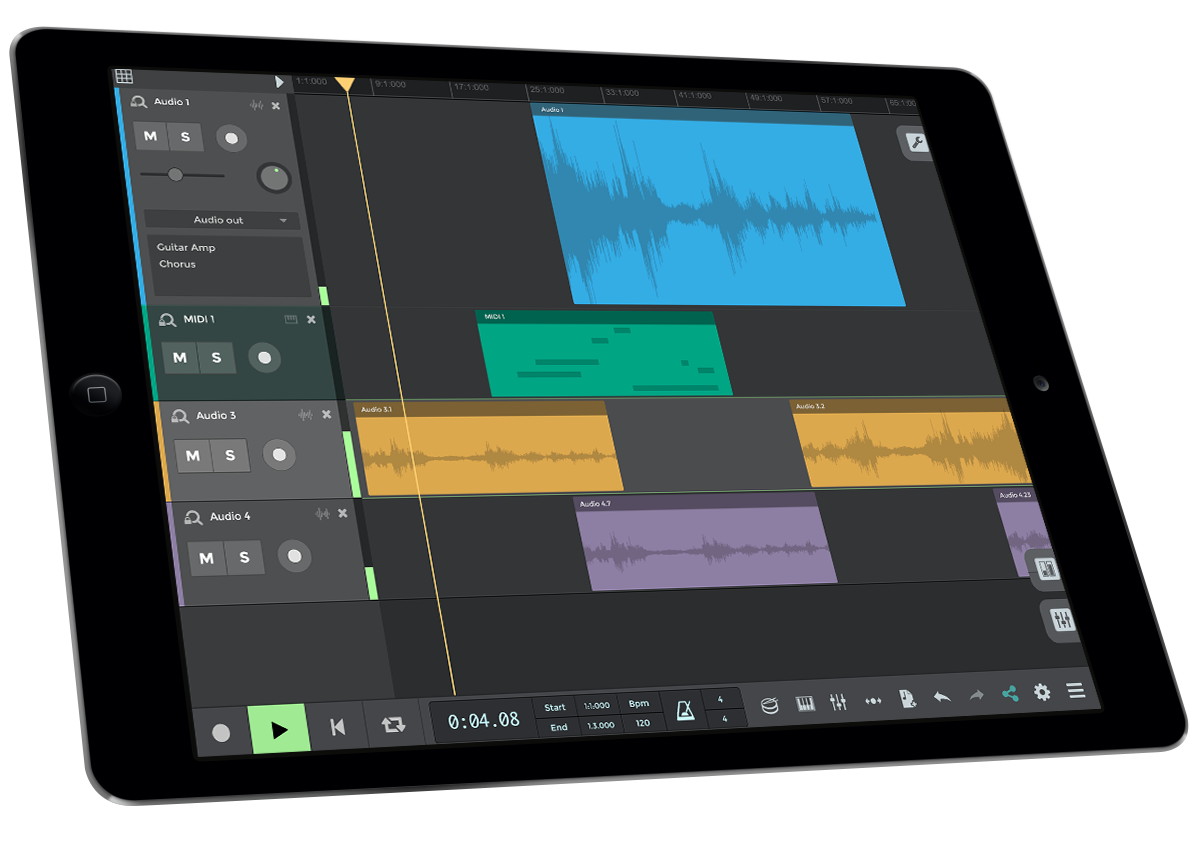 Records from device builtin mic or from up to 48 audio inputs (with external audio interface & camera connection kit)
24 bit & 192 khz capable (frequencies above 48000 hz require an external audio interface)
Record MIDI tracks, edit them in the Piano Roll window
Built-in multi instrument MIDI synth
Supports Inter-App audio. Send MIDI and receive audio from 3rd party apps
Volume/pan envelopes automation
Import and export .wav, .aif & .m4a audio files
Import from iTunes library or using iTunes file sharing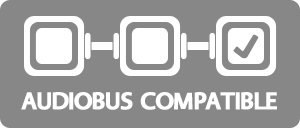 Supports Audiobus: receive input from 3rd party iOS music apps
Single click mixdown & send song via email
Built-in metronome
Built-in effects include: Reverb, Echo, Chorus+Flanger, Tremolo, Pitch Shift, Phaser, Tube-Amp and Compression
EQ + Spectrum analyzer with 3D visualization
Built-in chromatic tuner
Export tracks in 16, 24, 32 or 64 bit audio format
Use group channels to group and process tracks together
Allows monitoring and processing live audio input with near-zero latency
Audio copy & paste to exchange audio files with other apps (compatible with Sonoma and Intua standards)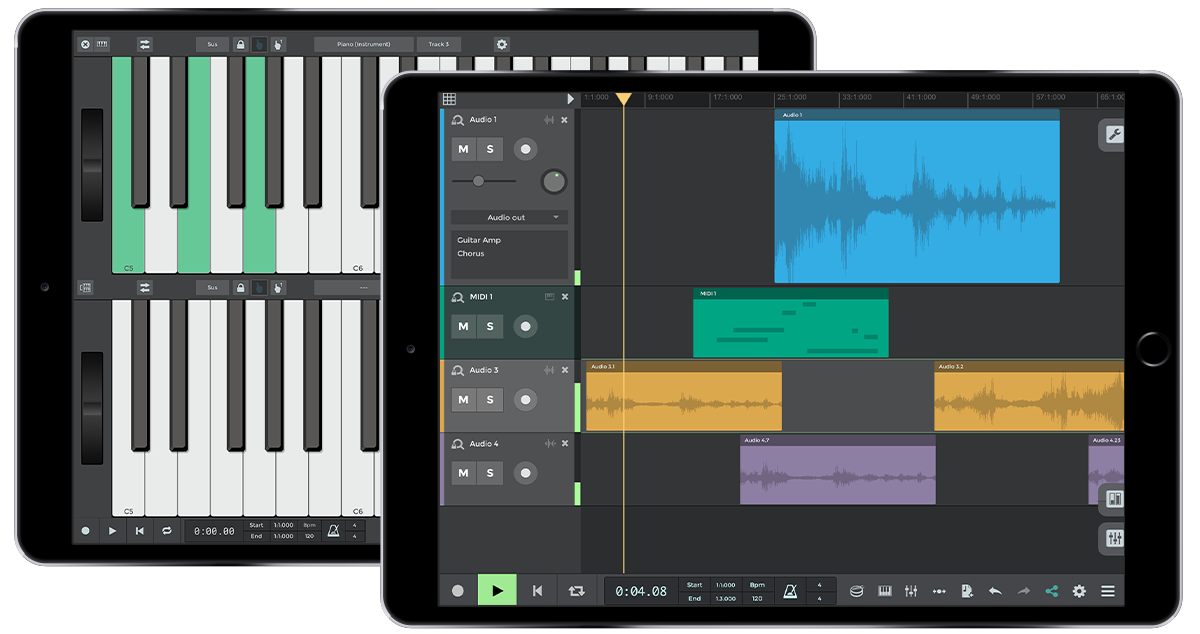 Don't forget to leave a positive review if you like the app!
Find out more about n-Track Studio for iOS:
© 2019 n-Track S.r.l. | VAT ID IT15290211000